so, what's the story behind this photo?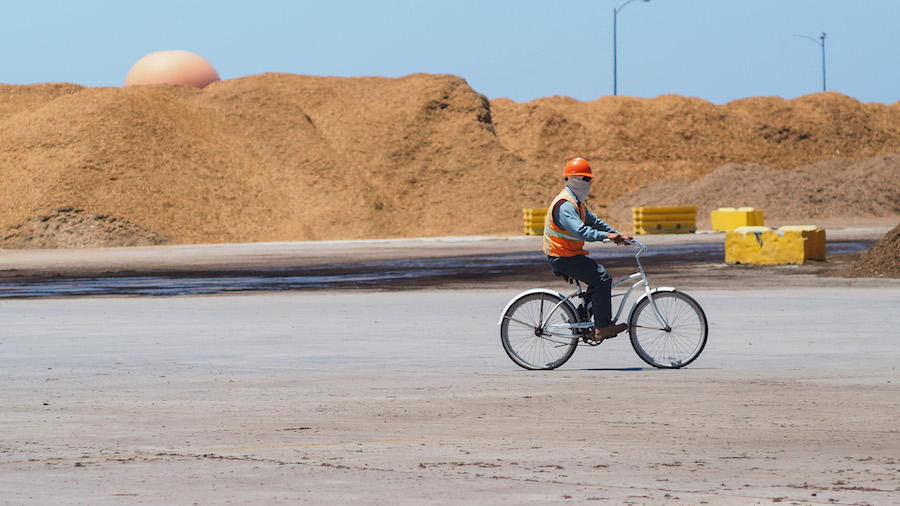 before the now-closed el toro marine base in southern california was completely forgotten, something called the "legacy project" happened where several gifted photographers documented the deterioration and demise of this abandoned base. while they were doing this, they also took a 'great picture' by turning one of the old military jet hangers into a gigantic camera where they made a single black and white photograph—by far the largest ever produced.
as a part of this "project", they held seminars for photographers. of course i was going to attend! on one saturday, after a brief session and overview of the Legacy Project by one of the key photographers, we had the unique opportunity to go out into the abandoned buildings (those that were left) and explore with our cameras in areas of the base where no visitors were allowed. (trust me, the irvine PD made sure of that…i had tried before.)
and so i was able to spend a few hours doing what is often referred to as urbex photography. (urban exploration photography) watch a slideshow of other images i took that day at the bottom of this page.
for my photographer friends, here's the equipment i took with me (click for larger image).
the rest of the base had already been turned into a recreational area with a 'balloon ride', an event area and an area used by a recycling and composting company. this is important because it explains what is in the background of this photo.
when we were leaving one of the abandoned buildings, a worker at the recycling plant happened to be riding by on an old bicycle with his orange vest, mask over his face (6 years before covid-19) and hardhat right in front of a HUGE mulch pile…with the big orange 'balloon' lurking over the horizon. i wish i could say i had spent hours setting up the angle to capture this moment, but i didn't. i was just in the right place in the right time and saw a photo — so i captured it.
to me, the more i look at it, the more endearing it becomes. maybe because of my many fond family memories at the el toro base airshows before it was ultimately abandoned. maybe because it reminds me of the time i was able to spend photographing in the abandoned buildings.
maybe it's just goofy and doesn't even try to answer life's most important questions,
and that's OK too.
hopefully it made you smile.
here is a slideshow of other images i took that day…